Roger Bath was flying his model plane with the RC Cornwall Flyers club when windy conditions landed him in a spot of bother.
Read the full story ›
The British geological survey has confirmed that there has been an earthquake in West Cornwall.
Read the full story ›
Advertisement
The cows hopped, skipped and jumped their way through a field after being allowed outside for the first time in three months.
Read the full story ›
A woman who was found distressed in a boating lake at 4.30am has been identified and her family have been informed.
Read the full story ›
A family say they will sell their home to pay for their four year old son to a have an intensive autism therapy not available on the NHS.
Read the full story ›
Advertisement
Emergency services were called out in Helston after a car crashed into a house.
It happened on Pasmore Road at 6:15 am (May 1 2016)
Fire crews made the vehicle safe, and the police were called in to investigate.
Western Power were also asked to attend the scene as an electric meter box has been affected.
A man from Helston in Cornwall has posted a powerful image of himself on Facebook to raise awareness of prostate cancer.
Read the full story ›
One man and two dogs have been rescued after a tree fell on a house in Mawgan, Cornwall this morning (Monday 4 January).
The man's neighbour called the fire service reporting that he had become trapped after a tree fell on the roof of his home. Fire crews from Helston, Mullion and Tolvaddon found the ceiling had collapsed, trapping him by the legs.
He was rescued and cared for by paramedics, with minor injuries reported.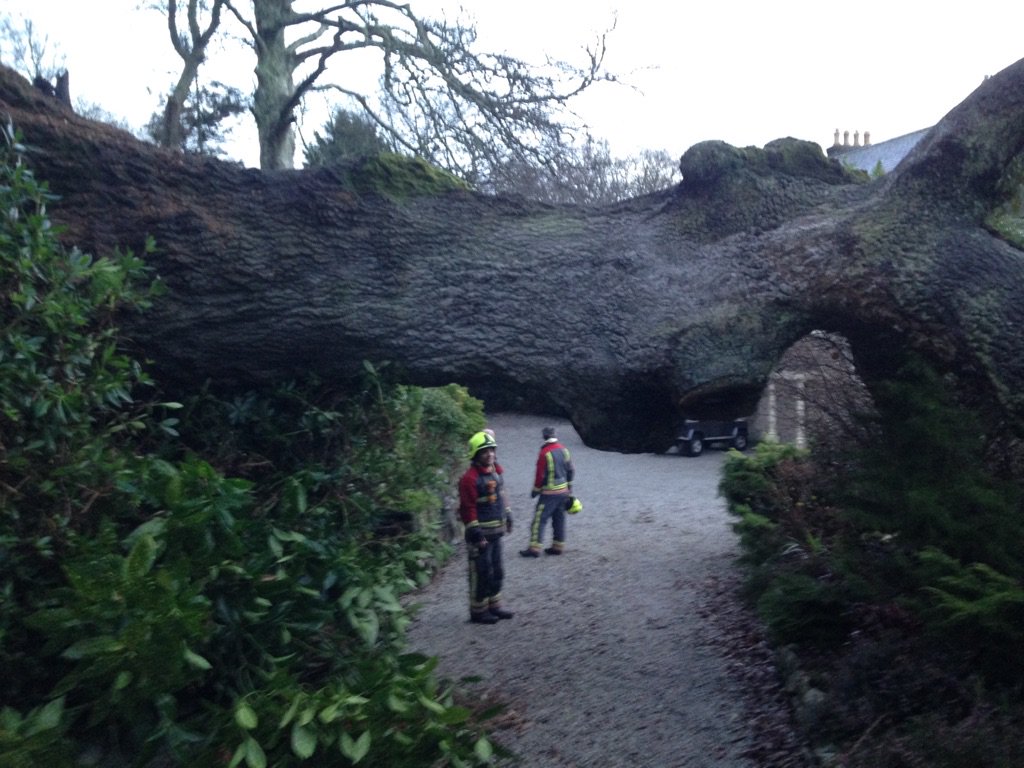 The founder of Cornish charity Shelterbox says he's looking forward to starting a new chapter in his life after learning he will not face a re-trial over being accused of fraud.
65-year-old Tom Henderson - who no longer works for the charity - was found not guilty of fraud by a judge after allegations he had awarded lucrative contracts to his son's firm.
After a six-week trial, Mr. Henderson, his son John and another man, Darren Gervis, were discharged, after a jury failed to reach a verdict.
All three denied conspiracy to commit fraud. They were waiting to hear whether or not the prosecution would seek a re-trial - and have now been told it will not, after the judge's order that not guilty verdicts be returned on all three.
Load more updates