Devon's Lizzie Kelly and her ride, Tea for Two, have won the stand-out race on the first day of the Grand National meeting at Aintree.
Read the full story ›
Advertisement
Many Clouds narrowly beat favourite Thistlecrack but collapsed and died shortly after crossing the finish line.
Read the full story ›
With the annual Festival kicking off on the 15 March, we've been taking a look at why the event just seems to get bigger every year.
Victoria Pendleton will ride Pacha Du Polder at the Cheltenham Festival next Friday.
The dual Olympic cycling champion will partner Pacha Du Polder in the St James's Place Foxhunter Chase on Friday week.
We have always had the extremely ambitious target of riding competitively in the Foxhunter as our goal, so to be announcing that I have achieved this goal is a truly amazing feeling.
– Victoria Pendleton
Pacha Du Polder's trainer Paul Nicholls and a team of experts made the decision to allow the 35-year-old the chance to fulfil her dream of appearing at next week's Festival.
Victoria Pendleton won her first race as an amateur jockey at Wincanton.
The former Olympic cyclist only took up the sport a year ago, but road 5-4 favourite Pacha Du Polder to victory with a winning margin of 29 lengths.
She says she was determined to give the horse the race he deserved.
It was fantastic. I really just wanted a good round. I wanted to get round on the horse and give him a ride he deserved because he's Pacha Du Polder and he is a lovely horse.

I feel very honoured and lucky to be allowed to ride such a wonderful animal.
– Victoria Pendleton
An announcement about her participation at Cheltenham is expected on Monday.
Advertisement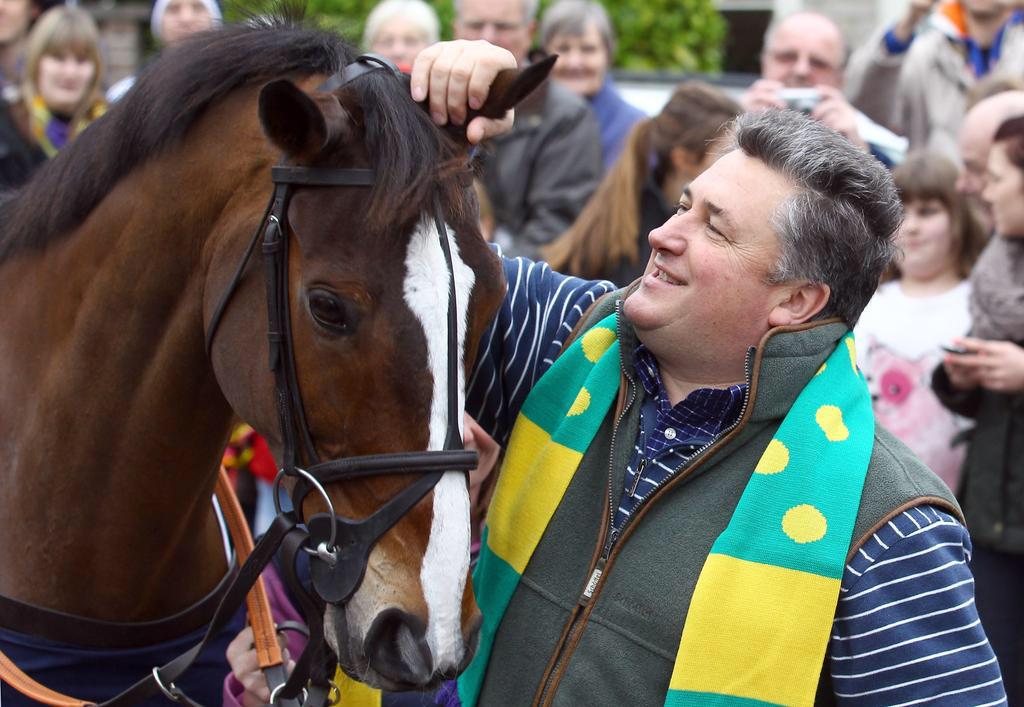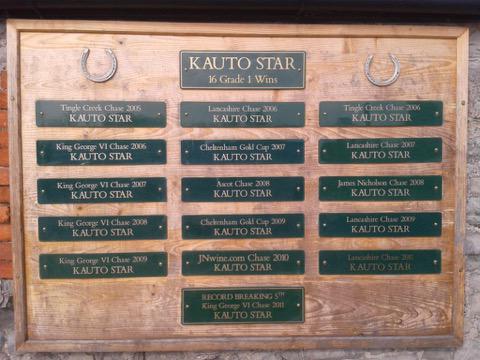 Former steeplechasing champion Kauto Star has had to be put down. He sustained a complex fracture to the left side of his pelvis as the result of a fall.
Kauto Star was trained by Paul Nicholls at his stables in Ditcheat in Somerset. He twice won the Cheltenham Gold Cup and the King George VI Chase no less than five times.
When he retired, he began a new career in dressage, with European medallist Laura Collett as his guide.
Devastated to announce Kauto Star sustained injury in the field, with his best interest at heart a decision was made to put him to sleep ?
Kauto Star, who won the King George VI Chase a record five times, has been put down, the Racing Post reports.
Read the full story ›
Racehorses are reaching faster and faster speeds, scientists have found, overturning research which suggested they had reached their galloping limit.
A team from the University of Exeter studied a total of 616,084 races run by more than 70,000 horses, with a broader focus on sprint races.
Previous research, which suggested speeds had reached a plateau, had largely concentrated on a small number of middle- to long-distance races.
It is not yet known whether the faster pace is down to breeding, better training, better jockeys, or a combination of these.
Researcher Dr Patrick Sharman said:
There has been a general consensus over the last 30 years that horse speeds appeared to be stagnating.

Our study shows that this is not the case and, by using a much larger dataset than previously analysed, we have revealed that horses have been getting faster. Interestingly, both the historical and current rate of improvement is greatest over sprint distances.

The challenge now is to find out whether this pattern of improvement has a genetic basis.
– Dr Patrick Sharman, University of Exeter
Load more updates