The crime rate maybe virtually zero but that doesn't make the police force redundant - especially when one smelly culprit has made a bid for freedom.
It's now become such an issue that the Isles of Scilly Police are lending a hand to a somewhat pungent appeal to track down a missing albino skunk.
All-white Milli disappeared while being taken for a walk by its owner more than a month ago.
Sergeant Colin Taylor, renowned for his lighthearted broadcasting of life on the Islands, is now issuing a stark warning to other skunk owners to ensure their pet is kept well and truly harnessed.
Uploading a missing poster onto the police Facebook page, he wrote:
Naturally enough they are very keen to have her back.

So keen that uniquely I can announce they have put up a reward for this crepuscular critter. A bounty for an AWOL Skunk.

We are looking to bring this one in alive so a sighting that leads to her safe recovery will net you £250 and £500 for a live capture.
– Sgt Colin Taylor
He was quick to warn keep hunters however that although she does not attack, "she may bite if grappled with".
If wrestling skunks is your thing then I imagine you have few friends outside of the backwater swamps of Tennessee.

However in this instance I can inform you that even Pepé Le Pew cannot find Milli as she has been de-scented (she cannot squirt pong on you).
– Sgt Colin Taylor
Signing off his message he left a gentle reminder... "DO NOT BRING A SKUNK TO THE POLICE STATION."
Sorry, this content isn't available on your device.
Scilly's police sergeant had to remember more than just his suitcase and tickets when he left the island for his holidays.
Read the full story ›
Advertisement
Two islands of the Isles of Scilly have been declared officially free of rats.
It comes after a project to protect breeding seabirds from the invasive vermin - which aren't native to the islands, and were feeding on eggs and chicks.
Conservationists say bird populations on St Agnes and Gugh are now staring to recover, which the RSPB have called a fantastic achievement.
Manx shearwaters and European storm petrels are now successfully breeding on the islands for the first time in living memory.
The search is continuing for a 23-year-old man who's gone missing on the Isles of Scilly.
Josh Clayton from Tresco was last seen in the early hours of Sunday morning while out with friends. He was reported missing after failing to turn up to work. Coastguard and local volunteers have joined in the search.
No new news on missing Josh today. Our efforts resume at first light with dogs & search teams. http://t.co/G1u6mQBH5K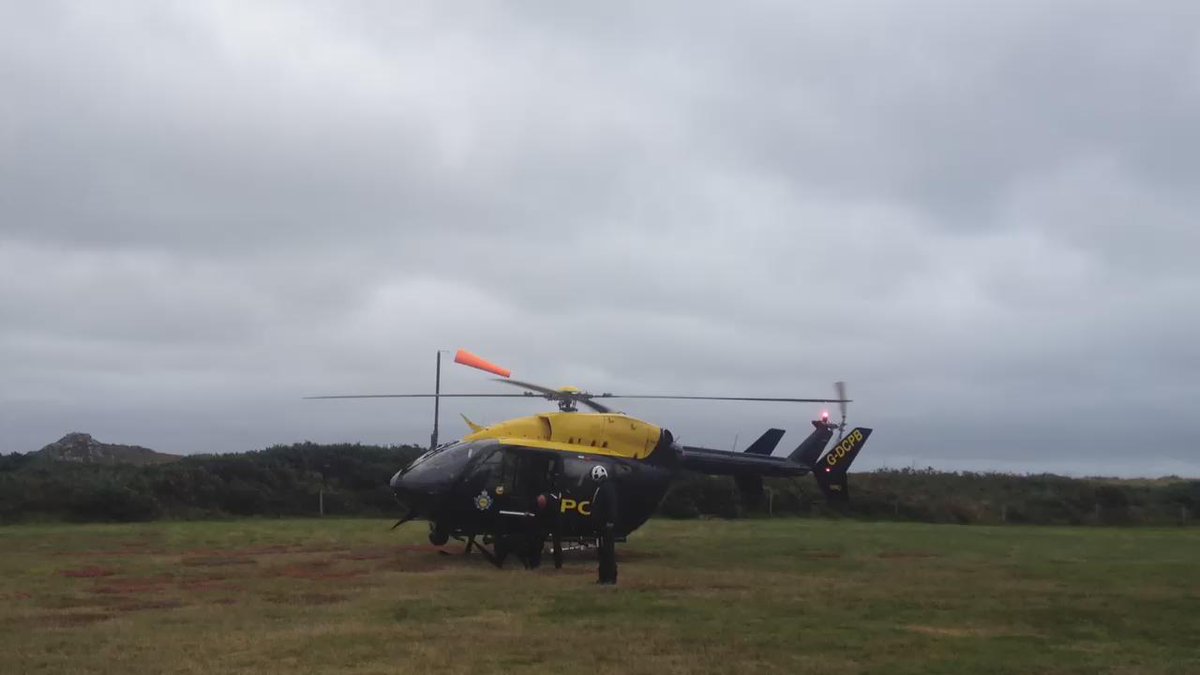 A diver has described the moment a playful seal turned over to have its tummy tickled off the Isles of Scilly.
The video shows the seal and a friend swim up to Gary Grayson before apparently shaking hands.
One of the seals can be seen flipping over to be tickled before swimming around in bliss.
The footage was filmed by Gary and his Manchester diving club.
Police on the Isles of Scilly have handed out multiple tickets after an outbreak of rogue parking... of golf buggies.
Read the full story ›
Advertisement
Ever wondered how votes reach the mainland from the Isles of Scilly? It's an epic journey, including a night in the cells!
Read the full story ›
People from across the world have applied to be a police officer on the Isles of Scilly.
The advert for a new constable went viral after it was posted on Facebook last week and applications have come from as far as Thailand and Australia.
It was described as "quite possibly the most enviable policing post in the UK or even the world".
However, Sergeant Colin Taylor, who posted the advert, said he forgot to mention the job was only open to serving Devon and Cornwall officers.
Residents on the Isles of Scilly have been told they face a 45 million pound bill to upgrade their water and sewerage system - to bring them in line with European standards.
Leading councillors on the islands warned today about the impact on tourism - and said water bills could soar - unless alternative funding can be found.
The local council has written to every household on the islands about the proposals.
Two men who have rowed across the Atlantic Ocean have arrived at St Mary's on the Scillies. Elliott Dale and Chris 'Darby' Walters set off on Saturday, 7th June from New York. They're raising money for Children's Hospice South West.
They'll become only the second pair to complete the journey and will also set a new Ocean Rowing Record. So far they've raised more than £100,000. The charity has three hospices in Cornwall, Devon and Somerset and provides care and support to families of children with life-limiting illnesses across the South West.
*Video shows Elliott Dale and Chris Walters leaving New York. Pictures couresy Children's Hospice SW.
Load more updates