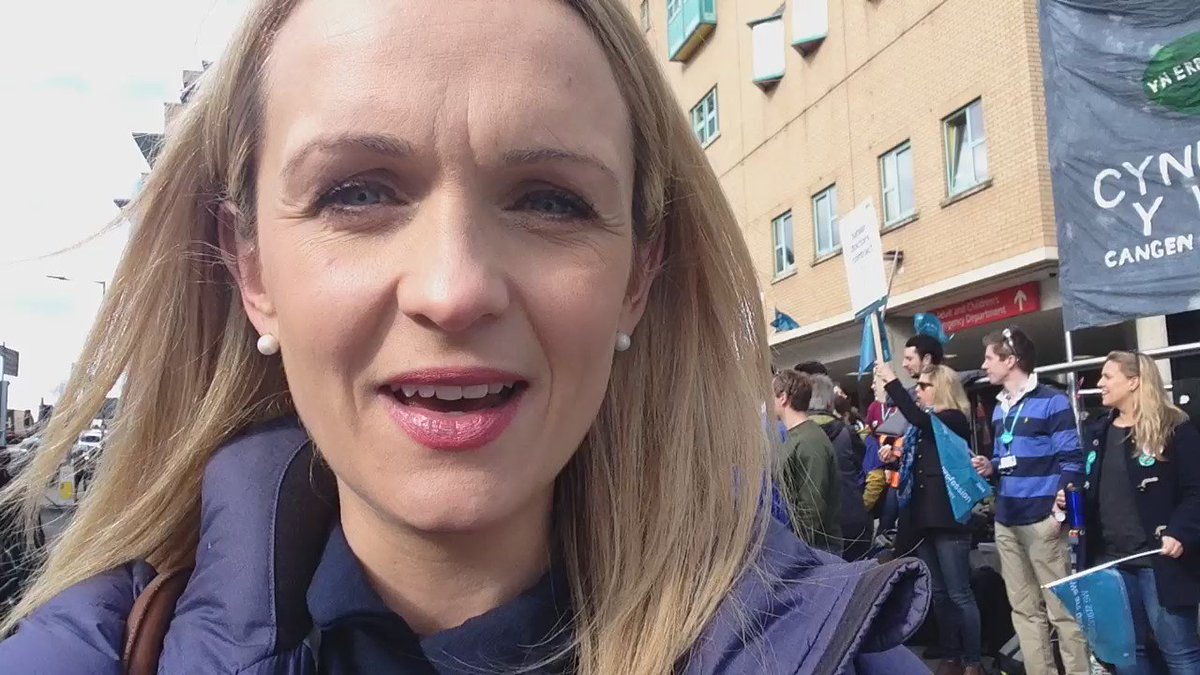 It's the first time during this dispute that services like A&E, maternity and intensive care have been affected.
Read the full story ›
Advertisement
It's the first time during this dispute that services like A&E, maternity and intensive care have been affected.
Read the full story ›
MP Ben Bradshaw says he was shouted at by notorious reality TV star Katie Hopkins as he spoke to striking junior doctors.
The Labour MP for Exeter tweeted his 37,000 followers to tell them of the encounter with the controversial columnist, and received a number of replies in support.
Katie is no stranger to hospitals in recent months. In February the Devon business woman underwent brain surgery to treat her epilepsy, which has "plagued" her since she was 19.
Surgeons removed part of her brain in an operation to prolong her life expectancy, and she underwent a further operation to remove an infected scalp bone in March.
A tweet from the High Dependency Unit to give you bad news.Even 12 hours in surgery and the removal of part of my brain has not shut me up
As well as receiving support against Katie Hopkins, Mr Bradshaw was also praised by the doctors he supported.
Junior doctors at RCH say the government's new contracts will discriminate against part-time workers, mostly working mums
Read the full story ›
More than 1,300 appointments and operations have been postponed at hospitals across the West as third junior doctors strike over contracts.
Read the full story ›
Advertisement
Dozens of junior doctors are manning picket lines outside Derriford Hospital in Plymouth this morning.
Across the West, thousands walked out as part of their first 48 hour strike
Its the latest action in a row over new contracts. Hundreds of non emergency operations and appointments have been cancelled but emergency cover is still being provided.
Government health minister Ben Gummer has refused to speak with us after we interviewed junior doctors in Cornwall.
Read the full story ›
The Chief Executives of the region's biggest hospital trusts say they're against government plans to impose a new contract on junior doctors. But the heads of the Royal United in Bath and University Hospitals Bristol agree that the new contract offered is 'reasonable.' Their names appeared on a controversial letter used by the health secretary to justify his decision to impose new terms on the doctors.
Both trusts have issued the following statements:
I have not supported contract imposition. I have supported the view that the NHS needs certainty on the Junior Doctor's contract and that the latest contract offer was fair and reasonable. It is really important that we have certainty over the working arrangements for new Junior Doctors starting with us on 1 August.
– James Scott, Chief Executive, Royal United Hospitals Bath NHS Foundation
The Chief Executive was asked to confirm his support for the negotiating team, led by Sir David Dalton and Ms Clare Panniker, going back to the British Medical Association (BMA) with a "fair and reasonable" best and final offer, in the expectation that such a move would allow a resolution of the current position.

It is highly regretful that this final step was unable to bring the current dispute to resolution, which is in the best interests of all parties and most importantly in the best interest of our patients who rely upon the NHS to provide services 24 hours a day, 7 days a week.
– University Hospitals Bristol NHS Foundation Trust spokesperson
Junior doctors across the West begin a second 24 hour strike at 8am this morning. The row centres on a disagreement over new contracts.
Read the full story ›
Load more updates