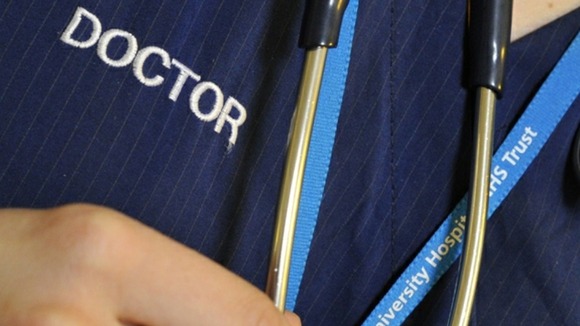 Doctors have voted in favour of taking industrial action in a dispute with the government over reforms to their pensions. Non-urgent treatment will not be performed for 24 hours on June 21, and further action has not been ruled out.
The British Medical Association (BMA) already ruled out a complete withdrawal of labour. They say they are taking action "very reluctantly" but attacked the Government for going back on a deal on pensions agreed four years ago.
Health Secretary Andrew Lansley has condemned the decision, saying the public will not understand or sympathise.
He said the pension scheme available to doctors is, and will remain, one of the best available anywhere.
Every doctor within 10 years of retirement will receive the pension they expected, when they expected. Today's newly qualified doctor who works to 65 will get the same pension as the average consultant retiring today would receive at 60 - the BMA have already accepted a pension age of 65.

If doctors choose to work to 68 then they could expect to receive a larger pension of £68,000.
– Health Secretary Andrew Lansley

The BMA Council made the decision after considering the results of its ballots on industrial action which showed 50% of the 104,544 doctors eligible to vote took part.

The result of the ballot was:
Consultants 73%
GPs 63%
Junior doctors 82%
52,250 votes were cast giving a turnout of 51%.
The BMA has published further detail of the results on its website.
We have no option but to take this action. Care will be disrupted but safety will be a priority. Patients do not need to do anything at this stage... We will work with managers to give people as much information as possible... We are not seeking preferential treatment, we are seeking fair treatment... The government has torn up a fair, sustainable deal on pensions reached only four years ago.
– BRITISH MEDICAL ASSOCIATION

BMA members overwhelmingly rejected what the Government called its "final offer" in December last year.

The last time doctors took industrial action was in 1975 when consultants suspended all non-essestial activity and worked to contract. Junior doctors also worked to a 40-hour week.

The current dispute evolved because:
The BMA says higher paid NHS staff already pay proportionately more for their pensions than most other public sector workers
It claims by 2014, some doctors will see deductions of 14.5% from their pay
That compares with 7.35% for senior civil servants on similar salaries, according to the British Medical Association
Hospital Consultant Richard Marks says he will not be joining the strike because he does not believe the action will have any effect, and he thinks it is "morally wrong."
The NHS Employers organisation condemned the strike, saying it was wrong to "drag patients into the argument."
They said the stoppage will result in delays in delays in treatment for patients.
We are deeply disappointed with the announcement from the BMA about their decision to take industrial action.

Doctors know that any industrial action will impact on care and cause distress and disruption to patients and undermine trust and confidence in the medical profession.

We know that doctors are anxious about changes to their pensions. But no-one wants to see patients dragged into the argument.
– Dean Royles, director of NHS Employers organisation

Mark Serwotka, leader of the Public and Commercial Services Union welcomed the decision to strike, saying:
It is hugely significant that for the first time in four decades doctors and consultants have voted so overwhelmingly for industrial action.

We wholeheartedly welcome this decision which sends a clear message that, like other public servants, doctors do not believe their pensions should be raided to pay for an economic crisis caused by greed and recklessness in the financial sector.
Labour's Shadow Health Secretary Andy Burnham said the decision by the British Medical Association showed the strength of feeling against the Government's pension reforms.
However he urged but doctors to "pull back" from taking any action that could impact patient care.
This result reflects the clear strength of feeling in the profession at the arrogance of a Government attacking public services from every angle.

It's the BMA's right to make their own decision, but even at this stage I would urge doctors to pull back from any form of action that damages patient care, including disruption to non-urgent care.

Instead, I would urge the BMA to follow other routes in making clear the substance of their disagreement with the Government.