A meeting of minds: Kim Kardashian joins philosopher in spoof Twitter account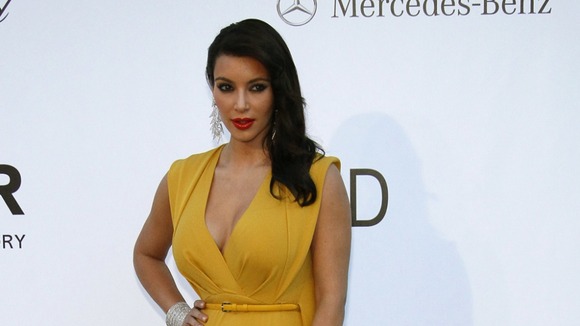 An anonymous Twitter user has combined the philosophy of Soren Kierkegaard with the Hollywood life of Kim Kardashian.
KimKierkegaardashian takes a mixture of supposed Kim Kardashian tweets and actual posts from the reality star and re-issues them with a more philosophical outlook by combining them with quotes from philosopher Soren Kierkegaard.
When I was very young, a barb of sorrow was lodged in my heart. I wanted everything short and low-cut. My look's a little sleeker now.
To strive to be what one already is, is the most difficult of all tasks. But everyone always thinks I've had my nose done.
Kierkegaard was a 18th century Danish philosopher, usually considered the first existential philosopher, he was commended during his life for his wit and intellect although interpretation and understanding of his work continues to evolve today.
What distinguishes the unhappiest person? Smoky eyes and chic up-do. Evening glam.
I have majorly fallen off my workout- eating plan! AND its summer! Kimmmmyyyy! Starting tonight! Swear!
I have majorly fallen off my workout-eating plan! AND it's summer! But to despair over sin is to sink deeper into it.
Kim Kardashian rose to fame on reality TV show, "Keeping up with the Kardashians" about her family and has since appeared on several different series chronically her life.
Rise & grind! Busy day today!! Gym time then packing for Paris!
Rise & grind! Busy day!! Gym then packing 4 Paris again! This is the despair of finitude, when the self is lost to the temporal, the trivial
What do you like better steak or cake? Existence is a prodigious contradiction which it is impossible to ponder without becoming passionate.
Can't sleep. Its almost 6am here in Paris. Been up for hours playing fruit ninja. Woe to the person who wants to be excused from suffering!
The combination of exciting Hollywood gossip and deep philosophical ideals seems to be a popular, with KimKierkegaardashian already attracting almost 13,500 followers.
Although this pales in comparison to Kim Kardashian's own twitter feed which totals almost 15.5 million.
As KimKierkegaardashian would say:
The unhappy person is one for whom the content of life lies outside the self. Can't wait to go to Miami this weekend!