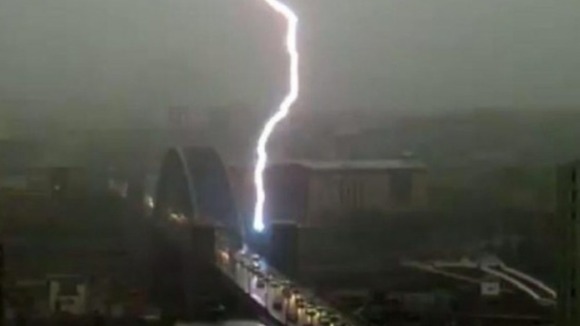 Britain was battered by bad weather in 2012 with an unprecedented amount of rain falling across the UK causing widespread chaos and devastation.
Only 1.8 inches of rain is needed by the end of today for this year to be the wettest ever in the UK.
2012 floods in numbers:
8,000 homes and businesses were flooded.
199,632 properties were protected by flood defences.
England and Wales experienced 10 separate flooding events between April and December.
In April, parts of Devon and Cornwall saw more than 24 hours of continuous rain.
In late June, Honister in Cumbria saw 200mm (eight inches) of rainfall in one day.
People celebrating New Year's Eve have been warned to be careful with more rain expected tonight - although it is expected to be dry in London for the midnight festivities.
Through the year, nearly 200,000 homes received a flood warning from the Environment Agency's free flood warning service.
Late April saw heavy rain lash southern Britain, with a man and his dog drowning after his car became submerged in Hampshire. Around 1,000 people were also evacuated from a Northamptonshire caravan park.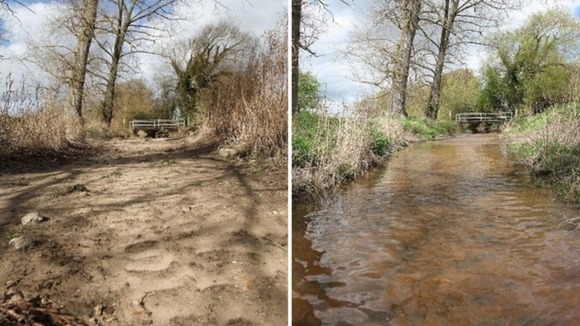 The summer did not offer respite from the hazardous weather, with heavy downpours in June causing flash floods across the UK.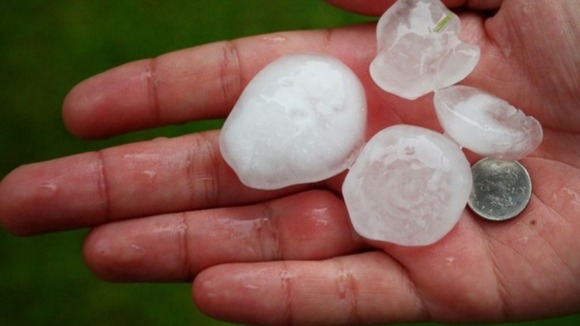 In late September, residents of a block of townhouses in Newburn, Newcastle, were left without a home for several nights after floodwater gouged out the ground beneath the building.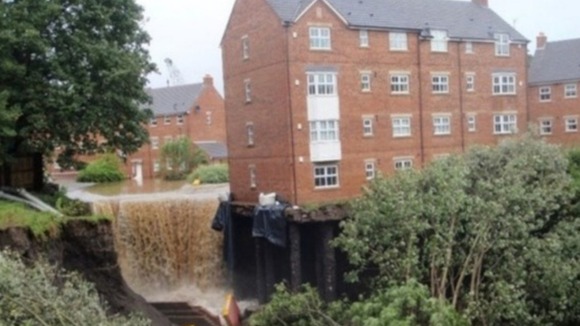 In November, Margaret Hughes, 91, was found dead in her flood-hit home in Welsh village St Asaph after more torrential rain hit the UK.
The Royal National Lifeboat Institution released a video of them rescuing people from their homes in North Wales.
Christmas was also a damp affair, with heavy rain falling across the country. With the end of 2012 approaching, the Environment Agency have put in place around 200 flood alerts.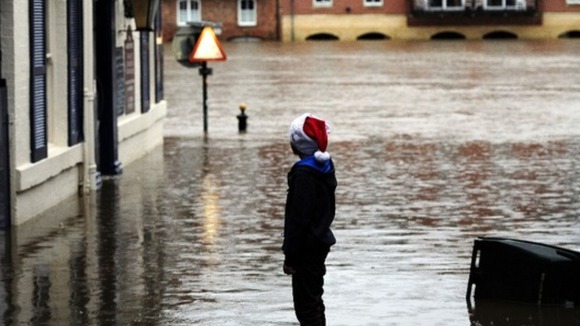 Despite the downpours on New Year's Eve, forecasts point towards a settled start to 2013.