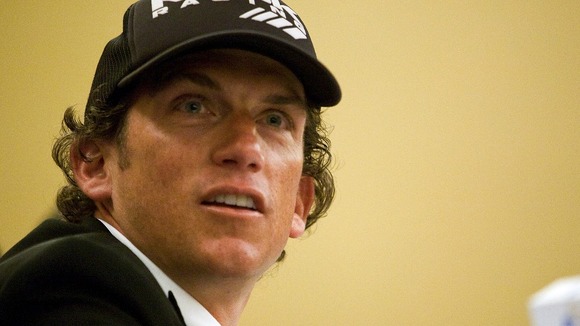 Tyler Hamilton, a former team-mate of Lance Armstrong who implicated him in the doping scandal, has told ITV News, "I'm proud of him".
In his only UK interview, Hamilton said, "It's fantastic he's finally told the truth. Good for him for finally taking that first step".
Hamilton's memoir, "The Secret Race", detailed the use of performance-enhancing drugs in cycling, and he is one 11 former team-mates that testified against Armstrong during the US Anti-Doping Agency) investigation.
"The important thing is not what he said now, but what he'll do in the future", he told ITV News. "He's broken, I've never seen him like that. He's shattered inside. You can tell he is sorry. The more he lets out the truth the better he's going to feel".
Hamilton, who rode with Armstrong on the US Postal Service team, said he hopes Armstrong will now go to the USADA and give them "all the information they're asking for".
This thing is way bigger than Lance, the sport was super dirty back then.

There are people still in the sport today who need to stop living this lie.

The more we can find out about the past, if we don't figure that out we'll run into the same problems in five years.
– Tyler Hamilton speaks to ITV News

"Lance needs to name names. We didn't do this by ourselves," he continued. "I feel like I've got a D on my chest for doper, I'll have that for the rest of my life".

Hamilton, who was stripped of his 2004 Athens Olympics gold medal over doping, said, "I saw it as cheating, that's how we're a little bit different. I was so scared I was going to get caught".

"He never put a gun to my head and said 'you have to do this', but obviously you felt pressured to perform", he explained.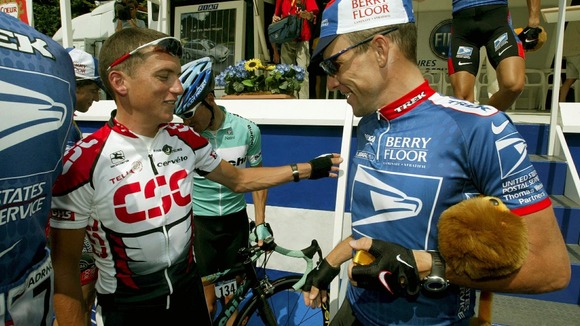 Hamilton said that during Armstrong's interview with Oprah Winfrey he heard words come from him that he'd never heard before, which he called a "surprise" but "encouraging".
"He admitted he is flawed - that's a first. He's admitting he has issues. Lance would never admit to his mistakes before", he said.
"The sport of cycling needed this, it was like it was caught in neutral. It's not fully healed yet but now it can move in a positive direction", Hamilton added.