Tonight: How To Cut Your Energy Bills
The rising cost of our energy has become a hot topic in recent weeks. With a cold winter ahead of us, four of the 'Big Six' energy companies (British Gas, Npower, SSE and Scottish Power) have recently announced price increases of an average 9%, which add an extra £120 to customers' annual bills. When these price hikes take effect, the cost of the typical dual fuel bill will be £1,434.
The size of our energy bills are a source of growing concern amongst many households. In a Tonight survey of 1500 people, conducted by OnePoll, 79% said they put on outdoor clothes in order to stay warm indoors, and 30% were worried about having to make a choice between heating and eating this winter.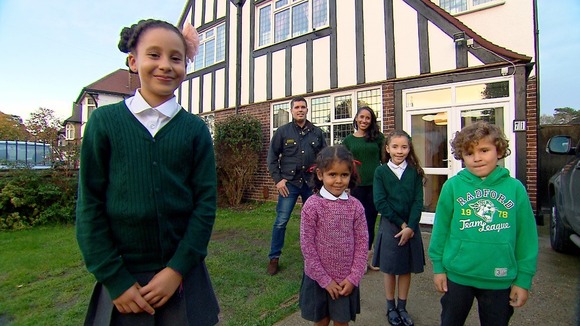 One family keen to cut their bills are the Simpsons from Kent. With four young children they use a lot of energy - at £2911 their annual bill is more than double the national average. Tonight reporter Jonathan Maitland gave them the challenge of a week-long energy saving diet in the hope of reducing their costs. To help the Simpsons with their challenge, we sent in energy consultant Guy Thompson, who worked out exactly how much each of their appliances were actually costing them to run.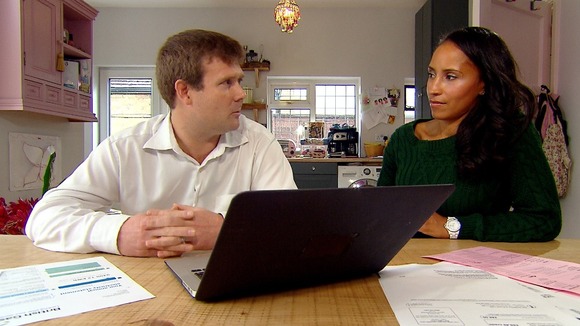 Guy has worked in the energy industry for 15 years and knows a thing or two about slashing bills.
If people actually focus on how to reduce their consumption it is absolutely plausible to save 20-25% , so if your average bill is £1400, you are looking at saving £280. Obviously the less efficient you are, the more you are going to save."
– Guy Thompson, MyUtilityGenius

It's a lesson we can all benefit from as campaigner Ann Robinson of uSwitch says that the price of energy has now become unaffordable for many people.
"People's incomes have fallen behind inflation, and what's even worse, we might find that in order to make ends meet, and to get some of the bare essentials, people are having to go into debt. It's just desperate."
– Ann Robinson, uSwitch

The energy industry was privatised in 1990 – the idea was that competition would drive prices down but most would agree this hasn't worked and we're left with the 'big six', who together supply energy to 98% of Britain's 26 million households. The last decade has seen energy prices rise by nearly 175%, whilst in 2012 alone the 'Big Six' suppliers made combined profits of almost £3.7 billion.

The energy companies deny the price rises are funding increased profits and blame them on the rising costs of wholesale energy, and the need for investment into new forms of energy and infrastructure. This need for investment suggests prices aren't expected to come down in the near future, so Tonight has been investigating what we can all do to reduce our bills.

One option is to make your home more energy efficient. Britain has some of the oldest housing stock in Europe, and these aging buildings mean they are leaking heat, making them more expensive to keep warm. Patrick McCool runs Make My Home Green, a company which helps people make money-saving green improvements to their homes. He told us that investment in energy efficiency measures like insulation or replacing old windows and boilers means you can save a lot of money in the long term.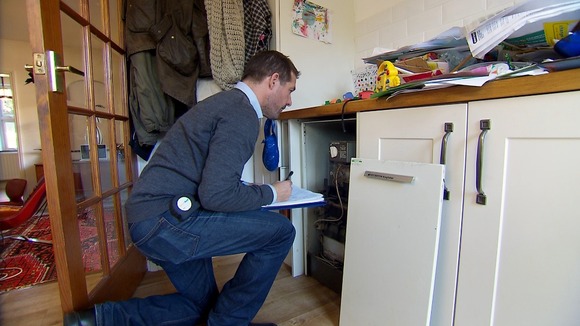 In an uninsulated house 35% of heat loss is through the roof, 40% the biggest bit that people don't really think about is through the walls, because you have got more wall than anything else, 15% is through the windows, and the last ten is through doors, drafts and the floor"
– Patrick McCool, Make My Home Green

One person who has taken this a step further is Paul Page from Norfolk. When his energy bills reached almost £2500, he decided to take action, adding a wood burning stove, solar panels and even a wind turbine. It cost him £36,000 but now he earns a regular income by selling his excess energy back to the grid.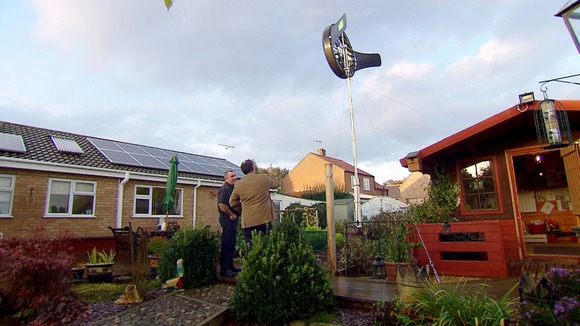 My house uses approximately 3500-4000 units of electricity. One half of my PV Solar generates that, so I generate double what I use. It's the best investment I've ever made."
– Paul Page

But if you aren't able to invest in improving your home, a quick way to save money is by switching supplier - price comparison site uSwitch says their users save an average of £294 a year. Yet figures from the Department of Energy and Climate Change show that only 10% of households have done this in the last year. If more people in the UK did this, it's estimated we could collectively save £1.5 billion a year and create a much more competitive market. Although it currently takes an average of five weeks for the switch to go through, the process itself only takes a few minutes and can make a big difference to our bills.

So how much were the Simpsons able to save by switching supplier and following our energy saving tips? You can find out by watching Tonight: How To Cut Your Energy Bills at 7:30pm on ITV.

Useful Links:

Department of Energy and Climate Change