Premier League stars reveal their favourite books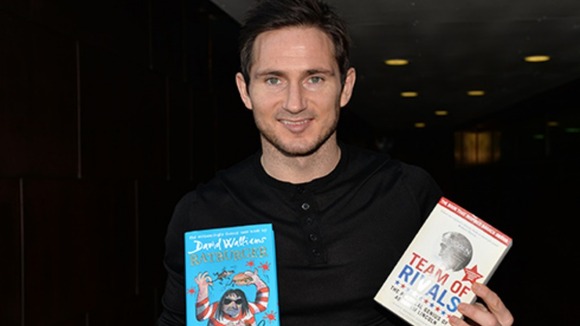 A footballer from every top flight club has selected their favourite books as part of an initiative from The National Literacy Trust and Premier League.
A host of sport biographies, Roald Dahl novels and even a book on the "political genius" of Abraham Lincoln were selected by 20 professional footballers.
The players' book selections are part of Reading Stars, a programme which uses children's passion for football to motivate them to enjoy reading and improve their reading level.
Chelsea's Frank Lampard, who has his own series of children's football books, said:
Reading should be a pleasure no matter what age you are, and Premier League Reading Stars is a proven way of getting children to enjoy books.

It's very easy for young people to get distracted by computer games and television but the importance of getting children to enjoy reading was the inspiration behind my own books.

Whether you're reading with your kids or just enjoying a good book on your own it's a wonderful experience and one of life's great pleasures.
– Frank Lampard

Below is a list of players and their favourite children and adult books:

Arsenal - Wojciech Szczesny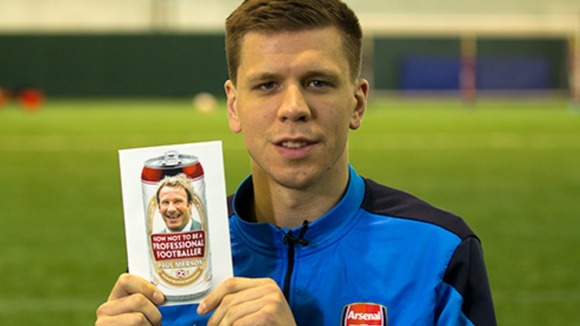 Children's book: The Glass Mountain and other Polish Fairy Tales by Elsie Byrde
Adult's book: How Not to Be a Professional Footballer by Paul Merson
Aston Villa - Jed Steer
Children's book: The Hobbit by JRR Tolkein
Adult's book: One Shot by Lee Child
Cardiff City - Andrew Taylor
Children's book: Roy of the Rovers: The Unauthorised Biography by Mick Collins
Adult's book: Craig Bellamy: GoodFella by Craig Bellamy
Chelsea - Frank Lampard
Children's book: Ratburger by David Walliams
Adult's book: Team of Rivals: Lincoln Film Tie-in Edition: The Political Genius of Abraham Lincoln by Kearns Goodwin
Crystal Palace - Aaron Wilbraham
Children's book: Alien Alby by Kaye Umansky
Adult's book: Gazza: My Story by Paul Gascoigne
Everton - Steven Naismith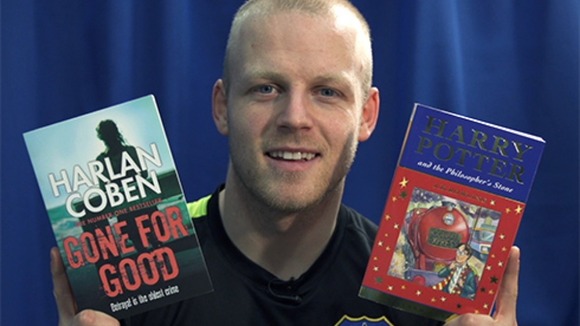 Children's book: Harry Potter and the Philosopher's Stone by JK Rowling
Adult's book: Gone for Good by Harlan Coben
Fulham - Dan Burn
Children's book: Charlie and the Chocolate Factory by Roald Dahl
Adult's book: Angels and Demons by Dan Brown
Hull City - Liam Rosenior
Children's book: Oxford Junior History: Tudors and Stuarts by R.E.C Burrell
Adult's book: Pep Guardiola: Another Way of Winning: The Biography by Guillem Balague
Liverpool - Raheem Sterling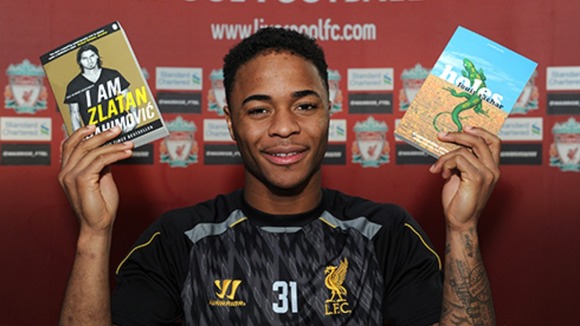 Children's book: Holes by Louis Sachar
Adult's book: I am Zlatan Ibrahimovic by Zlatan Ibrahimovic
Man City - Joleon Lescott
Children's book: Funnybones by Janet & Allan Ahlberg
Adult's book: Ronaldo: The Journey of a Genius by James Mosley
Man Utd - Ashley Young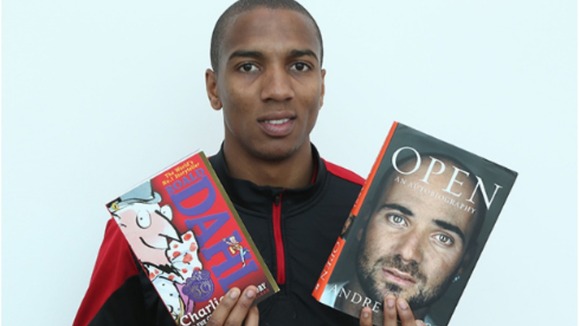 Children's book: Charlie and the Chocolate Factory by Roald Dahl
Adult's book: Open by Agassi
Newcastle United - Sammy Ameobi
Children's book: The BFG by Roald Dahl
Adult's book: Lord of the Rings by JRR Tolkien
Norwich City - Russ Martin
Children's book: James and the Giant Peach by Roald Dahl
Adult's book: The Damned United by David Peace
Southampton - James Ward-Prowse
Children's book: James and the Giant Peach by Roald Dahl
Adult's book: David Beckham by David Beckham
Stoke City - Charlie Adam
Children's book: The Gruffalo's Child by Julia Donaldson and Axel Scheffler
Adult's book: My autobiography by Alex Ferguson
Sunderland - John O'Shea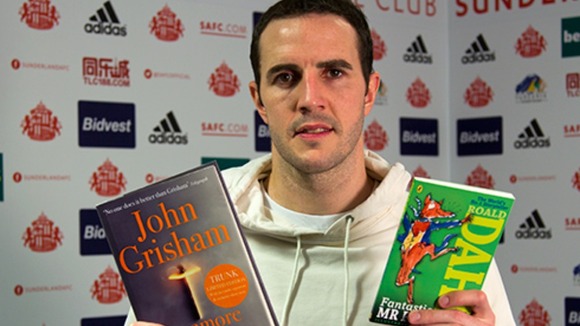 Children's book: Fantastic Mr Fox by Roald Dahl
Adult's book: Sycamore Row by John Grisham
Swansea City - Nathan Dyer
Children's book: The Twits by Roald Dahl
Adult's book: My Premier League Diary by Ashley Williams
Tottenham Hotspur - Jan Vertonghen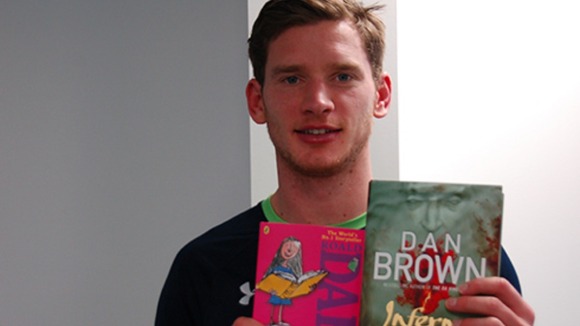 Children's book: Matilda by Roald Dahl
Adult's book: Inferno by Dan Brown
West Bromwich Albion - Jonas Olsson
Children's book: Pippi Longstocking by Astrid Lindgren
Adult's book: Bob Dylan, Chronicles, Volume One (first part of his memoirs)
West Ham United - Joey O'Brien
Children's book: The Cry of the Wolf by Melvin Burgess
Adult's book: Engage: The Fall and Rise of Matt Hampson by Paul Kimmage
Click here to find out more about Premier League Reading Stars