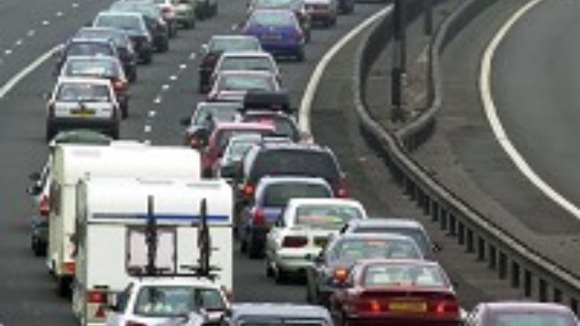 England's major roads could be run by private firms in a deal compared to the sell-off of the water industry under plans to boost infrastructure spending being set out by David Cameron. The Prime Minister is to highlight in a speech how improvements to the A14 could be part-funded by charging as a toll road.
The Prime Minister has ordered Whitehall experts to investigate a radical shake-up of ownership and funding in a bid to encourage investors to fund desperately-needed upgrades to the ageing network.
One model being examined would see an independent regulator set up to oversee the distribution and use of money raised through road tax, which would still be set and collected by the state.
Officials insisted the move did not amount to privatisation, with roads placed in private hands on very long leases rather than sold off altogether and said tolls were not planned for existing roads. But they said they hoped it would emulate the "great success" of the 1989 water industry privatisation.
"We need to look at innovative approaches to the funding of our national roads - to increase investment to reduce congestion. Road tolling is one option – but we are only considering this for new, not existing, capacity. For example, we're looking at how improvements to the A14 could be part funded through tolling.

"But we now need to be more ambitious. Why is it that other infrastructure – for example water - is funded by private sector capital through privately owned, independently regulated, utilities……but roads in Britain call on the public finances for funding? "
– Prime Minister, David Cameron