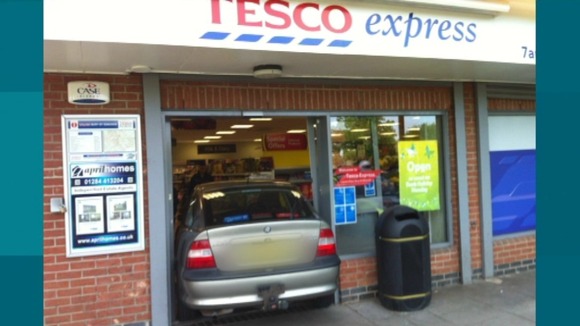 The new mayor of an area of Suffolk is recovering after driving his car into a branch of Tesco Express.
Terry Buckle, who was made Mayor of St Edmundsbury in a ceremony last week, accidentally drove a silver Vauxhall Vectra through the doors of the supermarket in Lawson Place, Bury St Edmunds.
He was unharmed but suffered shock and was taken to hospital as a precaution.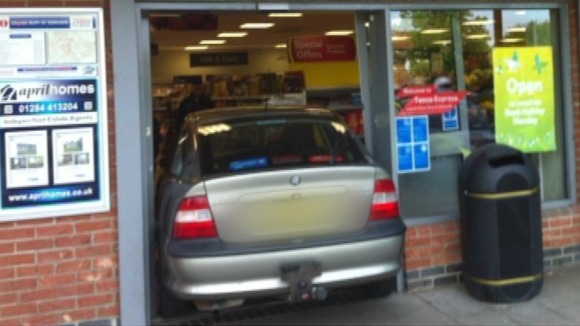 "He's home now. He's fine and he had an x-ray on his neck and he's just a bit sore. He's gone to bed with some tablets."
– Councillor Buckle's wife, Pam