A drum kit owned by Suffolk music star Ed Sheeran has raised hundreds of pounds in an online auction.
The star owned the kit when he was a teenager. It was offered as part of the Ultimate Charity Auction in partnership with East Anglia's Children's Hospices (EACH) with all proceeds from the lot going towards the charity's nook appeal.
The auction ended on Sunday, and the kit raised £2,650.
The shirt worn by Ed Sheeran in the new Bridget Jones movie is among bags full of clothes the Suffolk star has donated to a charity shop.
Read the full story ›
Advertisement
Suffolk superstar Ed Sheeran has donated more bags of clothes to the St Elizabeth Hospice shop in his home town Framlingham.
Read the full story ›
Suffolk singer Ed Sheeran is going to have to make some more space in his already packed trophy cabinet.
Music licensing company PPL named the singer as the most-played artist in in 2015.
The Framlingham star topped the list - after featuring at number three in the same chart last year.
He beat Taylor Swift and Essex's Olly Murs to the top spot.
Suffolk singer Ed Sheeran has announced he is "taking a break" from social media.
Despite having 16 million Twitter and 5.5 million Instagram followers, the star from Framlingham says he is seeing the world through a screen and not his eyes.
Writing on Instagram, he explained he is "taking the opportunity of not having to be anywhere... to travel the world".
He may have Brit awards and an honorary doctorate to his name, but it looks like Ed Sheeran is just as pleased to get a driving licence.
The Suffolk singer passed his test in Ipswich yesterday - his instructor posting the news on social media.
In August the singer was photographed coming out of a theory test centre in Bury St Edmunds.
Passed my driving test yesterday, zoom zoom zoom
Advertisement
Ed Sheeran has swapped Suffolk for Summer Bay and made an appearance on 'Home and Away'.
The 24-year-old was seen last night performing his hit 'Thinking Out Loud' in a cameo appearance on the Australian soap.
He was introduced as "Teddy" – one of the children character Marilyn Chambers cared for while working as a nanny in the UK.
He filmed the scenes while on tour in Australia earlier this year.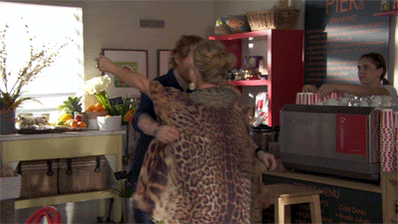 Ed Sheeran believes there is "a lot of pressure" on young people to go to university as he picked up his own honorary doctorate in Suffolk.
Read the full story ›
Ed Sheeran is returning to his home county of Suffolk to receive an honorary degree for his "outstanding contribution to music".
Read the full story ›
Ed Sheeran appeared on US talk show The Tonight Show with Jimmy Fallon.
He talks about going out to eat with superstars Jay-Z and Beyonce, how he sold out Wembley and his recent trip to India.
Load more updates