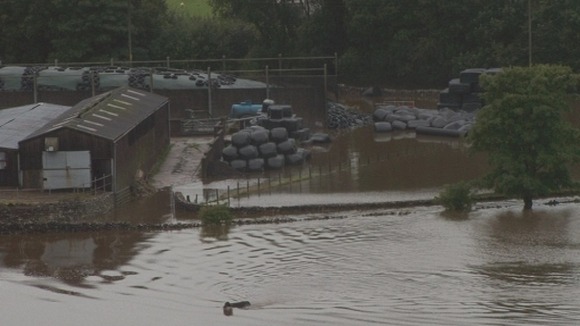 The small village of Smardale near Kirkby Stephen was cut off this morning (Tuesday) by four feet of flood water.
Water had drained from neighbouring fields and into the roads into the village of six homes. The only way in to and out of the village was by tractor.
Farmer Gillian Dargue lost thousands of pounds worth of animal feed when water swept away their bales.
"Water started quickly filling up and blocking our entrance into the farm first thing this morning.

"We then realised it went into the crops we had just got this season. The water got into the silage pit and the big bales.

"It means a lot of the food to keep the animals going this winter has been damaged so we may have to buy some more in."
– Gillian Dargue, Smardale farmer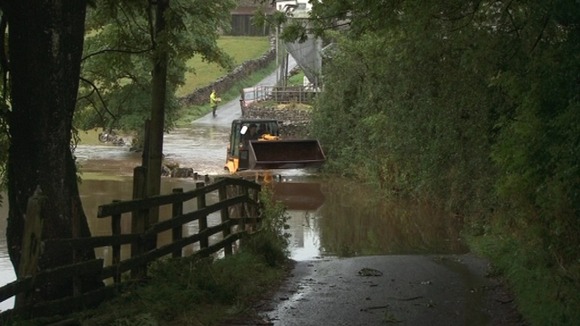 The family also reported a landslip in their field, it was one of many small landslides which caused the Carlisle-Settle line to be closed as a precaution.