Police are searching for the driver of a road sweeper who's gone missing after the vehicle he was driving crashed into a bus and three cars this morning.
The driver, who's in his sixties, was working for a plant hire firm carrying out work at Marston Green Railway Station in Birmingham.
The collisions happened shortly after 7.00am on Bickenhall Road.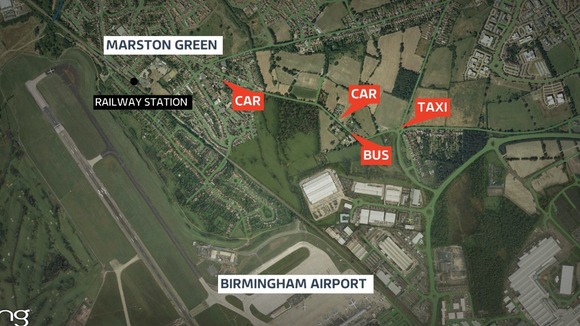 The first vehicle to be hit was a taxi, when the road sweeper driver stopped.
His boss, Jim Morris, 23, also stopped at the first crash, as he was guiding the truck and its driver to the construction site at the railway station.
It was the driver's first day today, I followed him down from Hinckley, no signs of any driving errors or anything wrong with him.
– Jim Morris, J. M Morris Plant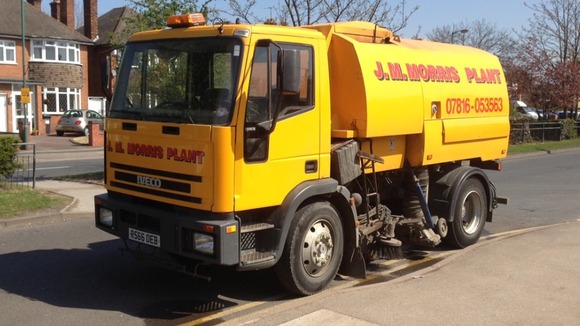 While exchanging insurance details, the driver of the road sweeper jumped back in the truck, and drove off at speed away from the scene of the crash.
He then went on to hit a bus, which was carrying 4 passengers to Birmingham Airport, and a private car behind it.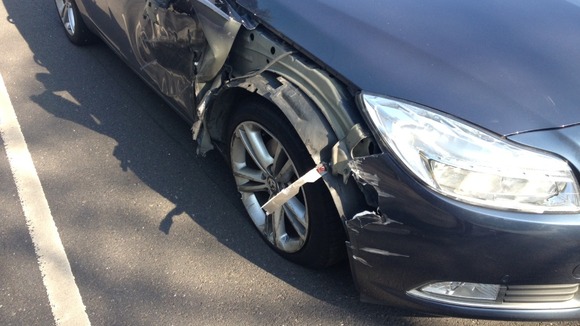 The next thing i knew I heard a bang, he hit the bus and he just careered across the white line into my parked car, took the whole side out and then just sped off.
– Andrew Dodsworth, car owner

The road sweeper was found dumped around half a mile away in a cul-de-sac where it had hit a parked car.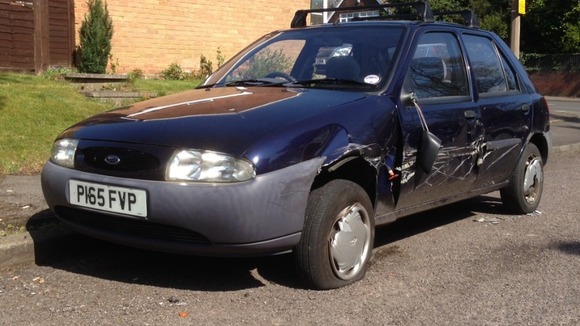 West Midlands Police are now trying to trace the driver, who ran off from the scene.
In a statement they said:
"Officers continue to search for a man driving a road sweeper which collided with a number of vehicles on Bickenhill Road, Solihull.

"Police were alerted to the incident at 6.56am today (Wednesday 1 May) when a member of the public dialled 999.

"No one was injured in the incident and statements have been taken from a number of witnesses."
– West Midlands Police spokesperson

Anyone with any information about where the driver is now being asked to contact police.

Hardly any damage was caused to the road sweeper - just a few scrapes to the hubcap.

Those it crashed into on the other hand, face hefty repair bills to get themselves back on the road.