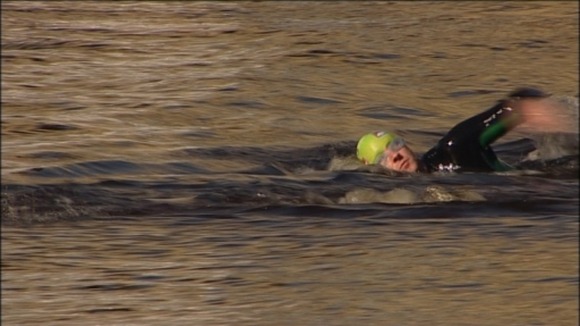 A football journalist swum across the river Tyne, after losing a bet on twitter. Daily Telegraph writer Henry Winter promised to take the plunge if Newcastle United committed to their manager Alan Pardew, long-term. Two years later, the club offered Pardew an eight year contract.
"I think, as a football journalist, if you make stupid announcements on twitter you have to pay the price. I've got to pay the price now by halving my own body temperature!"
– Henry Winter

The writer was accompanied by an experienced swimmer, and is giving all money raised to the cancer charity, The Sir Bobby Robson Foundation.
"I have no regrets at all, and it raises a few quid for Sir Bobby Robson's Foundation. I was fortunate enough to interview him down theyears as a journalist and he was just a joy to interview. WithNewcastle United or England you've only got, say, fifteen minutes forinterviews and forty-five minutes later he'd still be talking."
– Henry Winter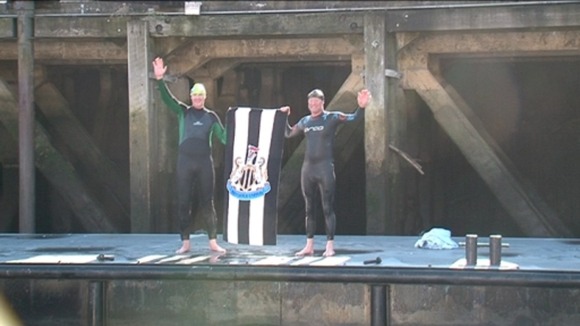 "One of our supporters got in touch with him and said, why don't you do it for The sir Bobby Robson Foundation and he said, yes, straight away. Sir Robby Robson was, in his words, a legend and he wanted to dohis bit to help."
– Liz Luff, The Sir Bobby Robson Foundation