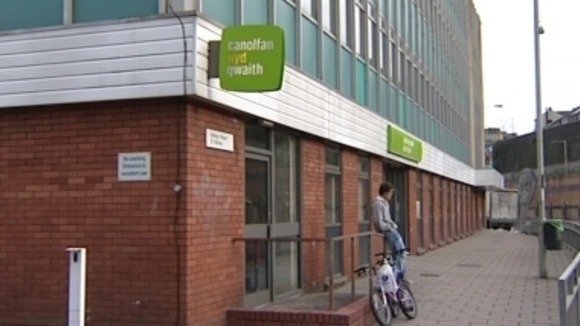 Unemployment in Wales has fallen slightly to it's lowest level for the last year.
Compared to the rest of the UK Wales has seen the largest increase in the rate of employment.
The Office for National Statistics figures showed from June to August 125,00 people were out of work, down seven thousand on the previous quarter.
This is the lowest it has been since the three months to May last year.
The figures showed the level of employment in Wales increased by 40,000 over the last quarter to 1.377 million, with the employment rate increasing by 1.6 per cent - the largest rise among all devolved countries and English regions.
The number of women in employment is also at a record high.
Secretary of State for Wales, David Jones has welcomed today's publication of the latest Labour Market Statistics which show that Wales has seen the largest increase in the employment rate across the UK over the last three months.
Today's figures demonstrate that the private sector is beginning to strengthen, and that businesses in Wales are making great strides on the road to recovery.

"During my first month as Secretary of State, I have taken every opportunity to meet with representatives of businesses large and small from across the length and breadth of the country. Business leaders are telling me that they have renewed confidence and, although the situation remains tricky, are on the whole encouraged by the positive signs in the economy.

"However, we cannot rest on our laurels. The fall in youth claimant count is encouraging, but youth unemployment remains stubbornly high. This simply underlines the importance for all levels of Government to work together to foster the right environment for businesses to invest and grow.

"As a government, we are continuing to put the grass root mechanisms in place to help cultivate this environment. We are making taxation fair and competitive and stripping away unnecessary red tape which small businesses have told us is holding them back from creating new jobs.

"The Prime Minister has also announced today that more jobseekers will be able to access help to set up their own business under the New Enterprise Allowance scheme. The scheme, which provides expert coaching and financial support to aspiring entrepreneurs will be extended and made easier. People will now have instant access to support when they claim Jobseekers Allowance, ending the six month long wait people have to currently spend on benefits before they qualify for start-up money. Since its roll out in Wales in June 2011, 790 people have been teamed up with a mentor 490 people have benefitted from the financial support. "
– David Jones MP, Secretary of State for Wales

Despite Wales seeing the biggest increase in employment in the UK this quarter, the UK Government's Minister of State for Work and Pensions, Mark Hoban, says there are still "challenges to tackle" here.
"Today's figures continue the positive trend of recent months and show employment in Wales at a record high. Year-on-year, Wales has seen the joint largest increase in employment rate within the UK. However, whilst this is welcome news for Wales, today's figures also show a continued weakness in the Welsh labour market, including a small increase in the claimant count. They add to the strong case for action from the UK Government to better promote growth as its economic policy based on spending cuts is not working.

"As well as affecting people's income, being out of work can have lasting impacts on the long-term health and the wellbeing of individuals and their families. As the Welsh Government, we are taking clear actions to address some of these difficulties and are doing all we can within our powers to help people back into jobs or training. In the last six months, for example, our Jobs Growth Wales initiative has already created 3,340 job opportunities, with 1,716 young people now in work as a result."
– Edwina Hart AM, Minister for Business, Enterprise, Technology and Science

Liam Byrne, Shadow Secretary of State for work and pensions says today's unemployment figures are "a chink of light in an otherwise bleak economic outlook".

The Shadow secretary also praises the Welsh Government for it's schemes to get more people and especially the youth in Wales into employment.