Today's journey was the first ever joint tube trip for Prince Charles and the Duchess of Cornwall.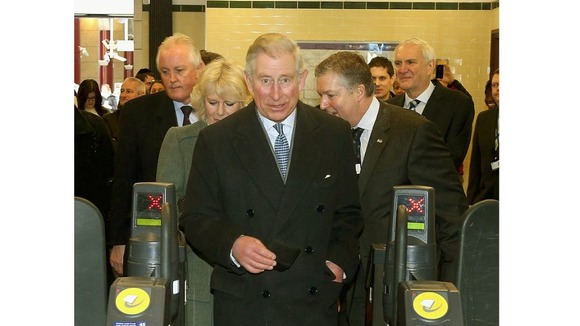 Although both of them now qualify for an over-60s Freedom Pass, they were presented with commemorative Oyster cards topped up with £10 credit for the one stop journey from Farringdon to King's Cross.
A brand new train was used, which arrived at the platform empty. But members of the public boarded along with the royal couple - separated only by a group of policemen standing further down the carriage.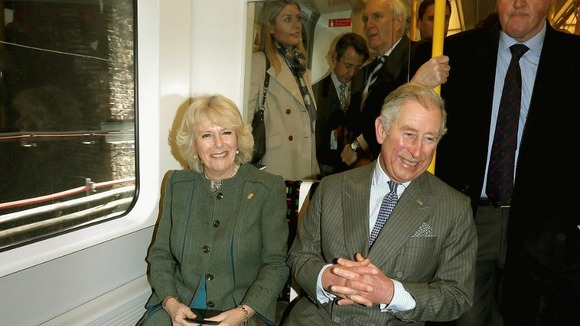 When the royal couple arrived at King's Cross they were taken to "Platform nine and three quarters", a Harry-Potter themed attraction in the station.
In the books by JK Rowling, the "Hogwarts Express" steam train leaves from a secret platform, which witches and wizards reach by pushing a trolley through a wall.
But Charles and Camilla remained firmly in the land of the "muggles" or non-wizards.