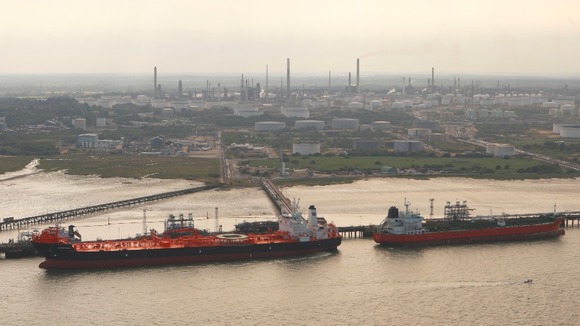 Esso has closed a pipeline from the Fawley Refinery in Hampshire after reports that thousands of litres of fuel was stolen. It's believed that as much as 30,000 litres was taken after a store of fuel was found near Romsey. Early indications suggest the fuel may have come from a nearby Esso pipeline.
A spokesman said: 'Esso is committed to the very highest standards of safety. The pipeline has therefore been closed down and our specialists are working to check it and, if necessary, effect any repair. We will not resume operations of the pipeline until this work is complete.'
The spokesman added that Esso are helping Hampshire Police with their investigation.