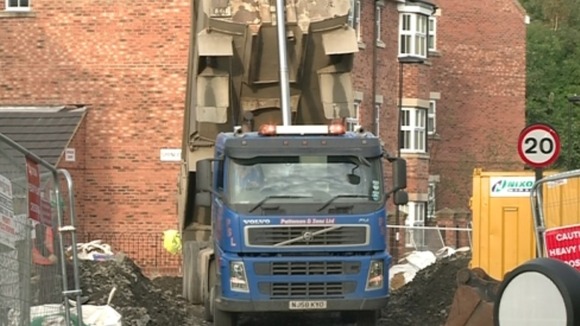 Newcastle City Council have dismissed as "pure speculation" rumours that more blocks of flats will have to be demolished at Newburn near Newcastle.
Spencer Court, the block of flats which had its foundations washed away by a landslide on September 25th, is due to be demolished next week.
Fifty other homes had to be evacuated as a safety precaution, and there have been fears that they too would have to be pulled down. But the council said today that there are no plans yet to demolish two blocks which it owns - Hareside Walk and Hareside Close. There are 18 flats in the two blocks.