A second Israel attack on the Gaza Strip today has left at least six Palestinians dead and about 25 wounded, the Palestinian Interior Ministry said.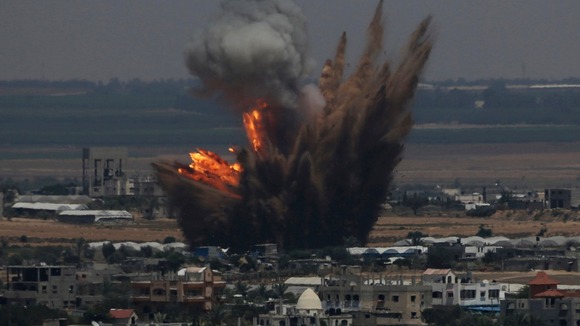 The strike focused on a house that locals said belonged to the family of a Hamas member and had already been targeted in Israel's first strike early this morning.
Read: Gaza Strip residents 'got five minute warning' of strikes
People had gathered on the roof of the building to act as "human shields", hoping their presence would deter a second strike, according to a local resident.
The Israeli military tweeted: "#EXPOSED: #Hamas uses Palestinians as human shields when firing rockets at Israel."