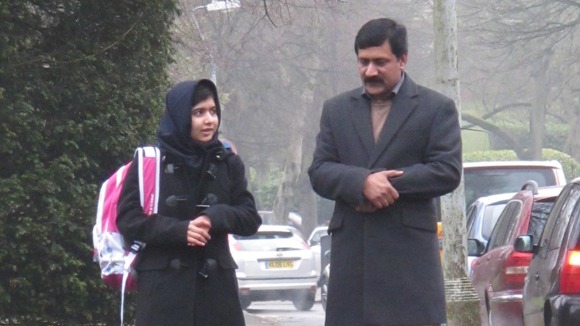 Malala Yousufzai and her father Ziauddin have become the first signatories of a petition calling for better protection for teachers and students in Pakistan.
The petition, addressed to the president of Pakistan, is in response to the killing of a teacher on her way to work at a girls' school in Pakistan's north-west tribal region on Tuesday.
The killing took place not far from where Malala herself was shot in the head as she returned from school in October 2012.