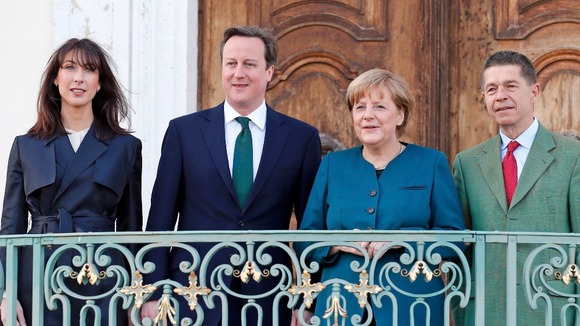 The Prime Minister and German Chancellor Merkel held talks this morning with their respective teams at the Chancellor's guest residence in Meseberg.
A Downing Street spokesperson said:
"On the EU, the PM set out his approach to European reform, following on from his speech in January. They agreed on the urgent need to make Europe more competitive and flexible and talked about ways to achieve this.
"They both want to see faster progress on trade deals between the EU and the rest of the world. And they agreed that the EU should be prepared to put an ambitious offer on the table for EU-US negotiations which we want to get underway this summer."