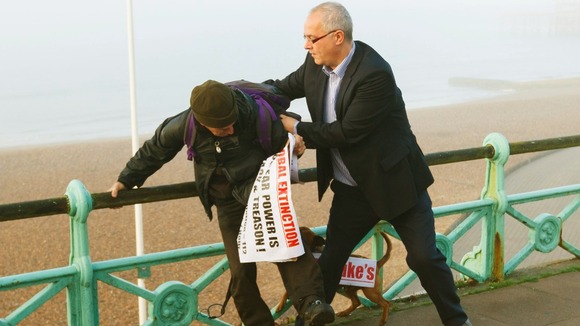 The publisher of Damian McBride's memoirs is facing questions from police after tussling with a protester as the former spin doctor gave a live television interview.
Iain Dale, of Biteback Publishing, scuffled with Stuart Holmes on Brighton seafront as he tried to get the veteran campaigner's anti-nuclear banner out of shot.
Sussex Police said this evening it was "seeking to interview a man in connection with an assault".
Mr Dale, writing on his blog, said the protester - a familiar face to conference-goers for 30 years - was an "idiot" and said he had only done "what any self-respecting publisher would do" by stepping in.