Greece's government has submitted legislation to Parliament aimed at cutting state funding to the extreme right-wing Golden Dawn party following a series of arrests of its members.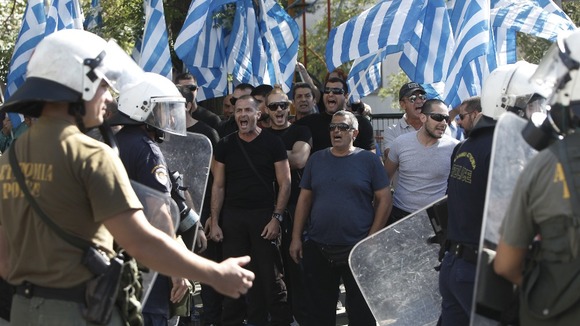 The party's leader and four other members are facing charges of belonging to a criminal organisation.
"Democracy cannot fund its rivals," said Deputy Prime Minister Evangelos Venizelos in a news conference.
"Therefore when you have a criminal organisation which is operating inside a political party, there must be sanctions regarding funding," Venizelos added.
Under the legislation, state funding would be suspended for a party if any members of its leadership or lawmakers are being prosecuted for felonies.