The leader of Greece's far-right Golden Dawn party will appear in court today where he is expected to respond to charges of organising a criminal group.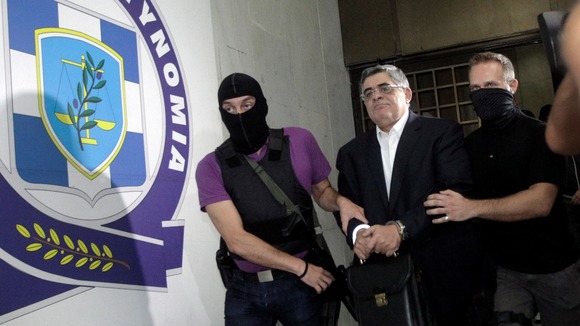 Read: Golden Dawn arrests significant moment for Greece
Nikolaos Mihaloliakos was one of six party members arrested over the weekend.
The arrests came amid public anger over the fatal stabbing of anti-fascist rapper Pavlos Fyssas.
The man arrested over the attack told police he was a supporter of the far-right party, though Golden Dawn deny any link.