Ukrainian student Pavlo Lapshyn packed hundreds of nails into a bomb he planted near a mosque in Tipton.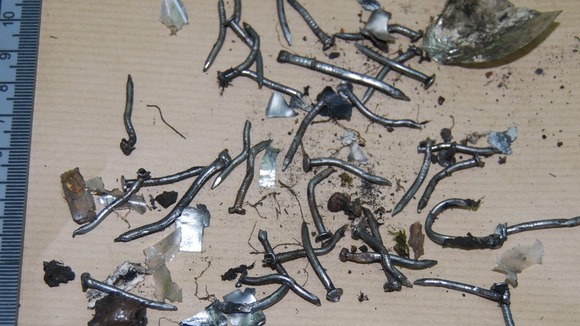 The device was the most powerful of the three he planted and could exploded only an hour before Ramadan worshippers were set to begin prayers at the mosque.
No one was injured by any of the explosions.