A team of 41 military observers, including two Britons, from the Organization for Security and Co-operation in Europe (OSCE) have been stopped from entering Crimea by unidentified men in military fatigues, the OSCE said.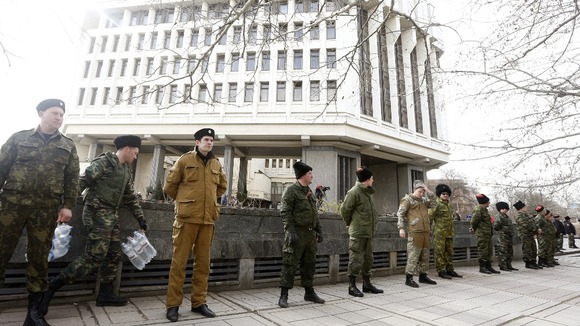 "The mission has been detained, they cannot go further. They landed in Odessa and they were travelling by car from Odessa towards the Crimean Peninsula, but they were detained by unidentified men in fatigues," Poland's defence minister, Tomasz Siemoniak, told reporters.
He said it was possible the observers would be allowed to head back the way they came, but they could not go forward into Crimea.
Two Polish military officers are among the OSCE mission.