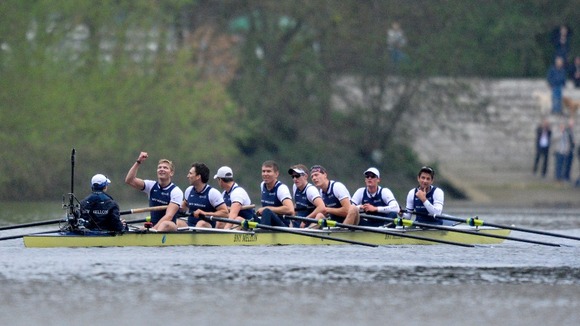 Oxford's 11-stroke victory over Cambridge in today's BNY Mellon Boat Race was the biggest margin of victory by either side since 1973.
Cambridge's Luke Juckett lost at least five strokes when the two crews clashed near the Harrods Depositary, in the race's decisive moment.
Cambridge protested against the result, but umpire Richard Phelps threw out the complaint from cox Ian Middleton.