Witnesses said that they heard a "boom" sound before the ferry which sank off the coast of South Korea began capsizing.
"It was fine then the ship went 'boom' and there was a noise of cargo falling," said Cha Eun-ok, who said she was on deck of the ferry taking photographs when the disaster began.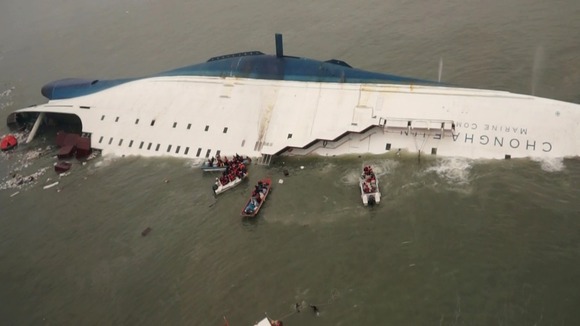 "The on-board announcement told people to stay put... people who stayed are trapped," she said in Jindo, the nearest town from the scene of the accident. As well as the passengers, there were 150 vehicles on board the ferry Sewol, officials said.
Many of the passengers were children and their teachers from a high school on a field trip to Jeju island. An official from the Danwon High School in Ansan, a Seoul suburb, had earlier said all of its 338 students and teachers were rescued but that could not be confirmed by the coastguard.