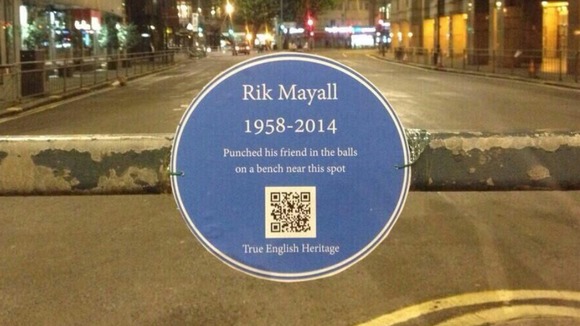 A fake blue plaque commemorating the late comedian Rik Mayall appeared in west London last night.
The circular sign, reading "Rik Mayall punched his friend in the balls on a bench near this spot" was attached to a barrier in Hammersmith, the Independent reported.
It was complete with a QR code which links users to a YouTube video of the opening titles to Mayall's sitcom Bottom.
The sequence shows Mayall punching co-star Ade Edmondson in the groin.
The 56-year-old died yesterday at his London home.
Read: Ade Edmondon's touchingly offensive tribute to Rik Mayall