Squads of riot police patrolled protesters who took to the streets in Brazilian city of Porto Alegre ahead of today's match between Australia and the Netherlands in the city's Beira-Rio stadium.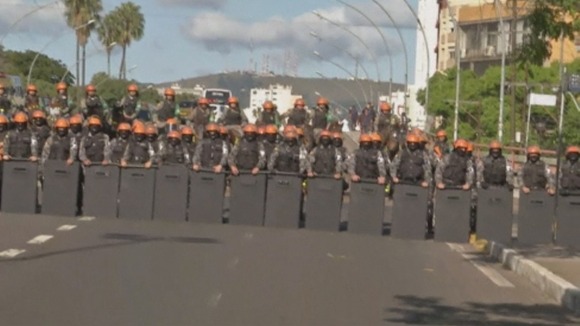 Police followed groups of demonstrators who waved flags and chanted slogans in a show of anger amid widespread discontent towards the football tournament.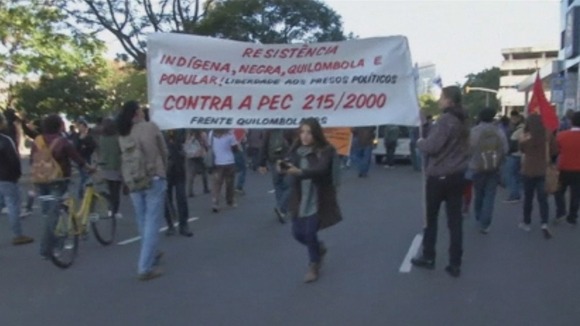 Many Brazilians are angry at the vast sums of money poured into the World Cup, which they would rather see put into public services such as education and health.