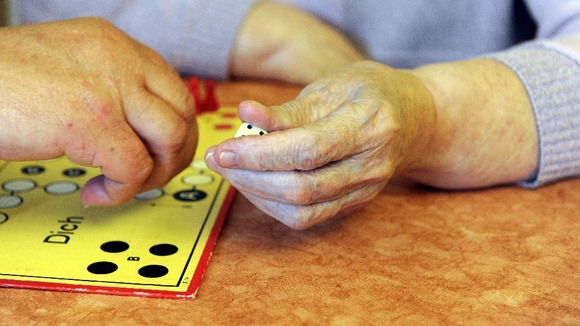 New research reveals that the number of people with dementia in the UK is substantially lower than expected because overall prevalence in the 65 and over age group has dropped.
Scientists from the University of East Anglia in Norwich and Cambridge University studied almost 15,000 people and found there were around 200,000 fewer cases than was predicted two decades ago.
But they warned that because of the nation's ageing population, we will still see more cases of dementia year on year.
The two studies provide the first estimate of the change in the number of people live with dementia in the UK, and the new figures give a more accurate picture for those developing policies and planning healthcare services for dementia patients.
The results indicate that overall prevalence has gone down by 1.8 per cent to an estimated 6.5 per cent of the population.
Using the current age profiles of the UK this corresponds to an estimated 670,000 people over the age of 65 living with dementia, a reduction of more than 20 per cent in the number of people projected to have dementia today compared with 20 years ago.
Prevalence of dementia in women remains higher than men, with 7.7 per cent of women over 65 estimated to have dementia, compared with 4.9 per cent of men.
Although the overall prevalence of dementia has fallen, the prevalence of dementia among people living in care homes has increased, from 56 per cent of care home residents twenty years ago, to 70 per cent today.