Dalglish sacked by Liverpool
Kenny Dalglish has been sacked as Liverpool manager after talks with the club's owners in the US yesterday. The Reds won the League Cup this season but finished a disappointing eighth place in the Premier League.
Kenny Dalglish has tweeted to thank fans for the first time since he was sacked as Liverpool manager:
Overwhelmed by support of the fans. Always been special but even more so now. Thank you from the bottom of my heart. YNWA and I never have.
Dave Whelan has confirmed to The Times that #LFC have asked for permission to speak to Roberto Martinez. "It is true," Whelan said.
Whelan: "I don't know the exact timescales of when he is due to meet with the Liverpool owners but I will never stand in Roberto's way."#LFC
Advertisement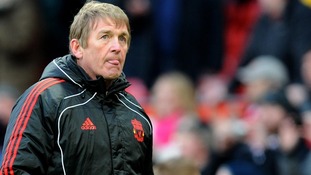 Kenny Dalglish will always be loved and welcome at Liverpool FC, regardless of what the club's American owners think
Read the full story
Marina Dalglish, the wife of the sacked Liverpool FC manager Kenny Dalglish, has tweeted about yesterday's events:
Really sad day for us a family but we all remain LFC fans. All so proud of Kenny
Out with friends and family! Feels like a wake but the corpse keeps chipping in!!!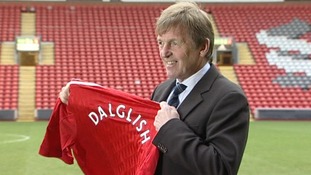 Legendary Liverpool manager Kenny Dalglish has been sacked after massive investment last year was followed by a poor league performance.
Read the full story
It has been an honour and a privilege to have had the chance to come back to Liverpool Football Club as Manager. I greatly appreciate the work that Steve, Kevin, the players and all of the staff put in during my time and feel proud that we delivered the Club's first trophy in six years winning the Carling Cup and came close to a second trophy in the FA Cup Final. Of course I am disappointed with results in the league, but I would not have swapped the Carling Cup win for anything as I know how much it meant to our fans and the Club to be back winning trophies.
– Kenny Dalglish
Advertisement
Principal owner John Henry heaped praise on the outgoing manager in a statement on the Liverpool FC website:
Kenny will always be more than a championship winning manager, more than a championship winning star player. He is in many ways the heart and soul of the club. He personifies everything that is good about Liverpool Football Club. He has always put the Club and its supporters first. Kenny will always be a part of the family at Anfield.

Our job now is to identify and recruit the right person to take this Club forward and build on the strong foundations put in place during the last 18 months.
Liverpool has confirmed that Kenny Dalglish has left the club. In a statement on the Liverpool FC website the club said:
Fenway Sports Group (FSG) and Liverpool Football Club announced that Kenny Dalglish is to leave his post today as Manager after having his contract terminated.

After a careful and deliberative review of the season, the Club came to the decision that a change was appropriate. It is not a decision that was reached lightly or hastily.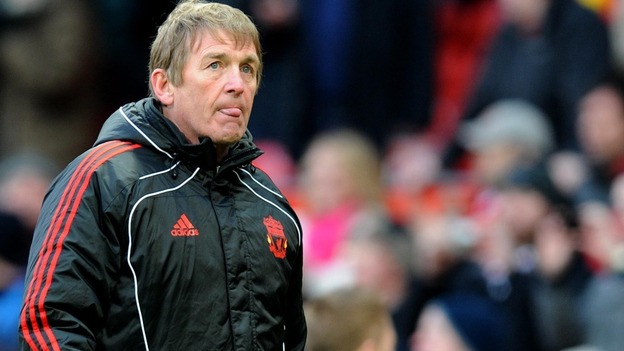 ITV News Granada are reporting that Kenny Dalglish has cancelled his holiday plans after it emerged that he will leave Liverpool FC.
An official statement from Liverpool Football Club will be released on http://t.co/VJx57hSP and on LFC TV at 5pm tonight.
Load more updates
Back to top