Birds Eye horse DNA discovery
Birds Eye is recalling several products after 2 per cent of horse DNA was found in its Chilli Con Carne, which is sold in Belgium. The company is withdrawing its Spaghetti Bolognese, Shepherd's Pie and Beef Lasagne products as a precaution.
Peter Marks, chief executive of the Co-op, wrote to more than a million of the company's members today to apologise for "meat contamination" in its products.
Two lines of frozen own-brand beefburgers, made with meat supplied by Irish manufacturer Silvercrest Foods, were withdrawn from sale by the firm after they were found to contain horse DNA.
Mr Marks wrote:
I believe that, as a result of this food scandal, we have let you down. The discovery of meat contamination in two of our own-brand products has caused you to question the trust that you can place in us as a food retailer.
I strongly believe that all food retailers must accept ultimate accountability for the products we sell to our customers. We cannot blame the Government or the regulators, or even our suppliers. At the end of the day, the buck stops here.
He also told members that the first 76 products of 102 own-brand products sent for testing were negative for horse meat contamination, with further results expected later.
The Co-op is to review its meat supply chain in light of the scandal, he added.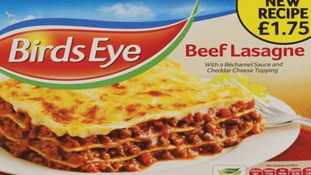 As Birds Eye remove three products as a precautionary measure, a look at previous products removed from sale after horsemeat tests.
Read the full story
Advertisement
I'm encouraged by these updated results which confirm how few products have been involved and that any that were have already been removed.

We continue to take this very seriously. While we may be nearing the end of the FSA testing phase, ever since the incident first occurred, we've gone further by increasing our surveillance and monitoring procedures. This will continue as we look to review current practices. We'll be working closely with Government, the regulator and our suppliers to learn the lessons and implement all and every necessary change required.
– British Retail Consortium Director General Helen Dickinson
Retailers have just announced that they have completed tests for horsemeat on 90% of processed beef products, they tested 1,508 products - 6 were positive for horse (they have already announced).
All Scottish schools have been told not to serve frozen beef burgers after one was found to contain traces of horse DNA.
Local authorities were advised to "place a hold" on the use of the products following the discovery in a burger at a North Lanarkshire school kitchen.
The measure also applies to council leisure facilities and some social care establishments.
Meanwhile, councils across the country were advised to take frozen beef burgers off the menu as a precautionary measure.
Scotland's Rural Affairs Secretary, Richard Lochhead, said it was "really unacceptable that any school child in Scotland should be eating a burger which has got horse meat in it".
Results of the industry tests on 2,501 beef products collated by the Food Standards Agency last week revealed 29 positive results, relating to:
Aldi's special frozen beef lasagne and special frozen spaghetti bolognese
Co-op frozen quarter-pounder burgers
Findus beef lasagne
Rangeland's catering burger products
Tesco value frozen burgers and value spaghetti bolognese
Pub and hotel group Whitbread has also pulled lasagne and burgers from its menus after admitting horse DNA had been found in its food.Horse meat has been discovered in school dinners, with cottage pies testing positive for horse DNA sent to 47 Lancashire schools before being withdrawn.
Advertisement
The first phase of tests concentrated on samples of minced beef products being checked for horse and pork DNA, while the second phase involved samples of beef-based ready meals.
The third phase will include products marketed or labelled as containing beef as a major ingredient, including;
gelatine
beef dripping
stock cubes
steak
stewing steak
ready meals which contain beef that is not minced
The Birds Eye announcement comes as the Food Standards Agency prepares to publish the results of its latest round of industry tests on meat products later today.
Find out answers to your horsemeat questions on the Food Standards Agency website.
The three products which Birds Eye is removing from sale as a precaution after horsemeat was found in another product in Belgium are:
Traditional Spaghetti Bolognese 340g
Shepherd's Pie 400g
Beef Lasagne 400g
Birds Eye have said that customers who have purchased products will be bale to claim a full refund.
The company recalled the three products as a precaution after horsemeat was found in another Birds Eye product in Belgium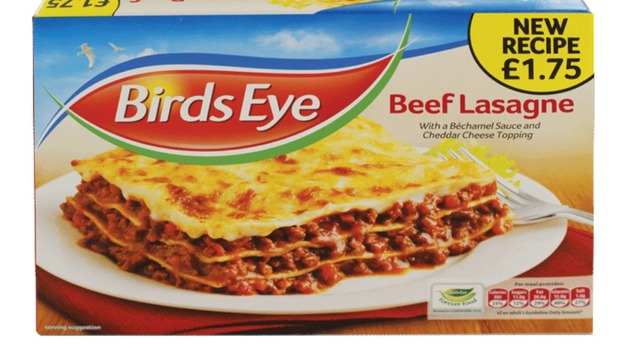 In a statement Birds Eye said: "We will give consumers who bought any of these products a full refund. If you have any questions or require details on how to obtain a refund please contact our Consumer Services Careline on: 0800 9175410 (or from the Republic of Ireland call 01800 818899).
"We want to apologise to consumers and reassure them that we will keep them fully informed and that we are taking action to deal with this issue."
Load more updates
Back to top